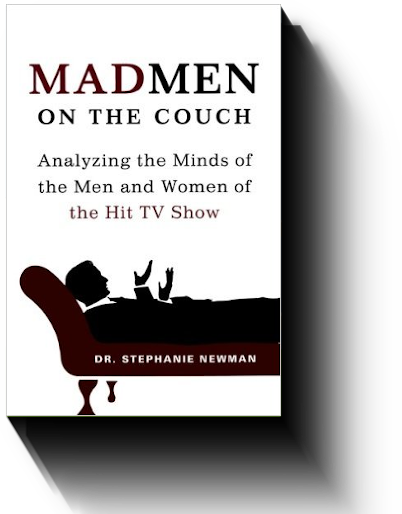 Analyzing the Minds of the Men and Women of the Hit TV Show
by Dr. Stephanie Newman
St. Martin's Griffin
MAD MEN has captured the imagination of millions of viewers with its glamour and intricate storylines, winning thirteen golden globes and four Emmys. Beyond the gorgeously stylized visuals and impeccably recreated history, it's the show's richly drawn characters stumbling through their personal and professional lives that get under our skin and keep us invested.
MAD MEN ON THE COUCH explores the psychological aspects of the show's primary characters, and examines them through the lens of psychoanalytic psychology. Dr. Newman explains the hidden dynamics and motivations that drive the show's compelling and complex men and women. She also explores aspects of the tremendous socio-cultural shifts of the time, from structured gender roles and apple pie to a darker, more turbulent nation, an America characterized by revolution, assassinations, and angst, still felt in our present day.
This book was named a Top Ten Performing Arts book of 2012 by Publisher's Weekly, and a Top Ten Gift of 2012 by HUFFINGTON POST blogger, Dr. Nancy Berk. MAD MEN creator Matthew Weiner told the Tampa Bay Times that Mad Men on the Couch offers readers a "cogent" analysis of Don Draper and his exploits.